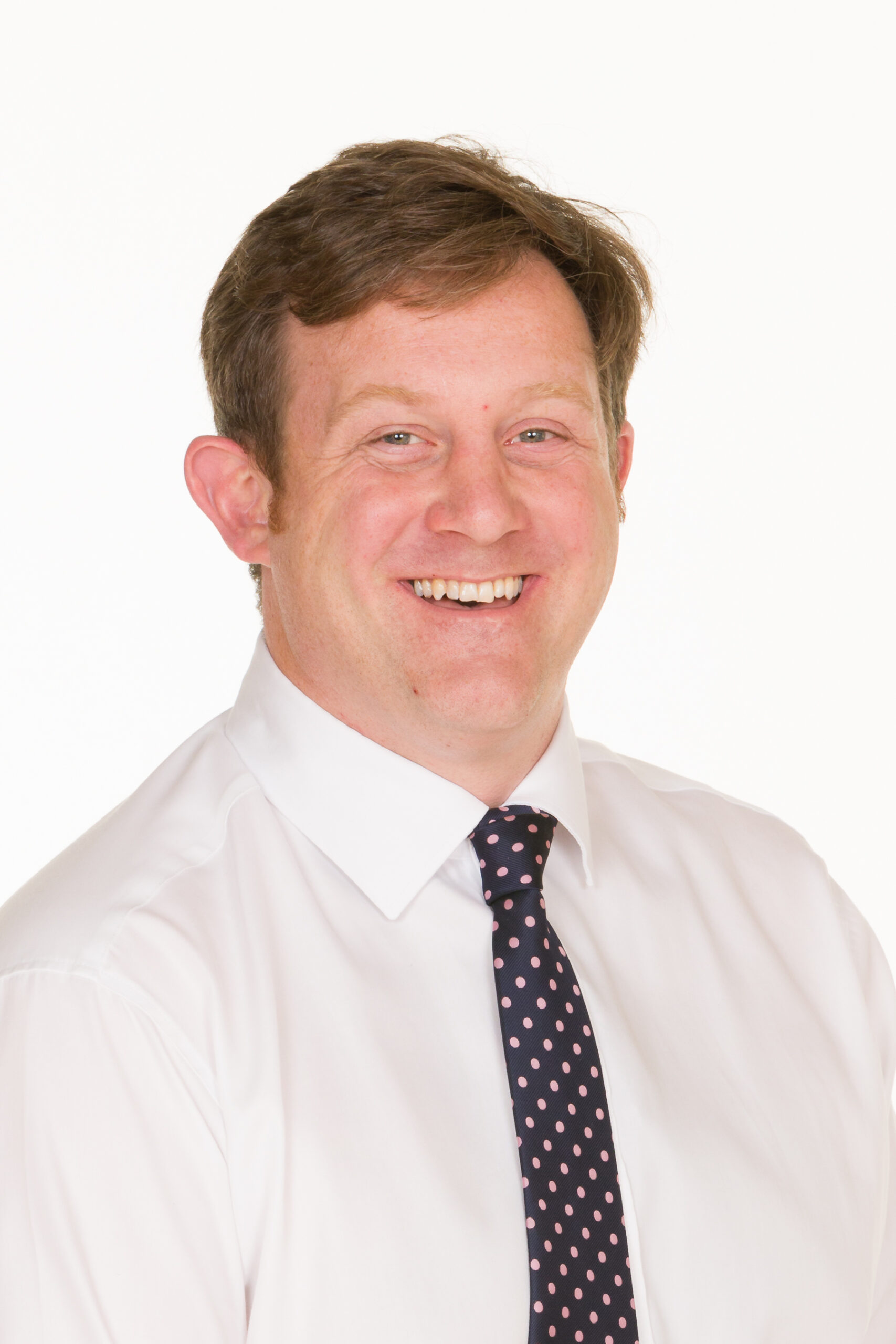 Class 3 is home to our Year 4,5 and 6 children and is taught by Mr Corner with support from Ms Sloane.
Maths
This term in Maths we will start by ensuring strong foundations in number and place value are in place. Following this, pupils will use the knowledge and understanding that they have gained to underpin all the rest of the learning for the year.
 Immediately after the unit on number and place value, pupils will work on addition, subtraction, multiplication and division. The focus within this time is for pupils to develop efficiency and fluency with both mental and written calculation strategies (including long multiplication and division when multiplying or dividing a value by 2 digits for year 5 and 6).Year 4 pupils in particular will work be aiming towards quick recall in all of their times tables facts (up to and including 12 x 12). In addition to calculation methods, pupils will build their understanding of factors, multiples, square and prime numbers along with the concepts of estimation.
In the second half term, the class will be covering fractions, decimals and percentages (FDP) and geometry. In FDP, pupils will apply their multiplication and division skills to finding fractions decimals and percentages of different amounts, along with looking at the common links between fractions, decimals and percentages.
In geometry, the class will be building on work they have done in previous years by using the properties of both 2D and 3D shapes to identify them. They will also work on practical skills, like using a ruler and protractor, to draw shapes to given properties.
Threaded through lessons when covering all of these areas, pupils will develop strategies to solve problems using their knowledge and also and given opportunities to use this knowledge to reason.
English
In English lessons, we have been looking at descriptive writing with a unit on storms. The whole class have learnt about noun phrases, adverbs and adverbial phrases. Year 4 pupils have been looking at similes, while year years 5 and 6 have looked in details at similes and metaphors with a focus on personification. All of this work is coming to fruition will some really interesting writing being currently written.
In our class reading sessions year 4 pupils have been focussing on developing their retrieval skills and their ability to decipher unfamiliar words (vocabulary skills). Year 5 and 6 have also been looking at vocabulary skills; in addition, they have had a focus on building their ability to infer meaning about plots, emotions and motives from the texts we have been reading.
In the last part of this half term, we will be looking at combining our English and science skills when we focus on writing to inform by writing up our experiments.
Science
Our science focus this half term is Electricity. As part of this the pupils have been looking at how electricity is generated, how electric-powered appliances use electricity and circuits. As part of our work on circuits, all pupils are learning how to set up fair tests looking at the concepts of variables, and how to ensure equipment is being used safely. Year 5 and 6 pupils have also looked at how do draw diagrams of circuits using the correct scientific symbols.
After half term, we will be learning about sound.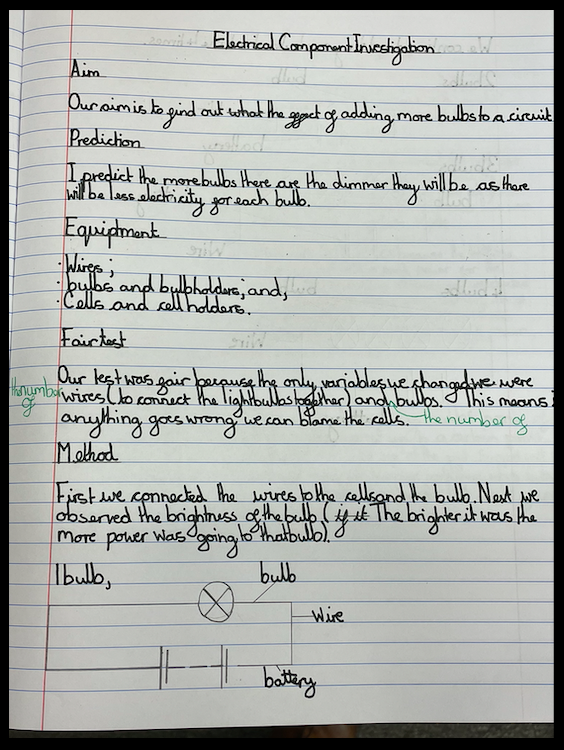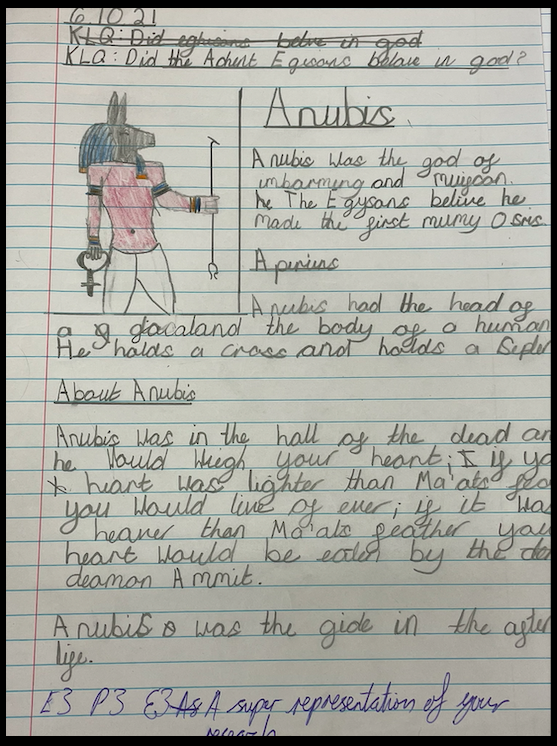 Topic
We have had a history focus to our topic work this half term and have looked at the ancient Egyptians. As well as learning about Egyptian gods, Tutankhamun, the different roles of people in ancient Egyptian society and learning how to write hieroglyphics, Class 3 have learnt how to mummify bodies- so watch out parents!
Next half term, we swap to a geography focus for our topic work and will be looking at explorers.