Swale Class is home to our Year 2 and 3 children taught by Miss Morgan in the mornings and Mrs Prentice in the afternoons. Miss Pringle provides additional support for our children in this class.
For additional information about subjetcs click on the links below:
PE
PE takes place on Mondays and Thursdays. Children should come dressed in their PE kits to reduce the amount of changing in school. They should ensure that they have suitable trainers and layers, including a suitable jacket, for outdoor PE.
Reading
Reading underpins much of the learning we do in school. We hear children read individually, as well as in groups or pairs throughout the week.
We will send home reading books each week on a Monday. Due to quarantine restrictions, we would appreciate it if you could send reading books into school on Fridays. Please continue to hear your child read throughout the week and write it in their planners. For older children who are reading more independently, it is still valuable to share parts of books with them, and discuss what they have read to themselves. I encourage the children to read anything and everything that they enjoy, as reading for pleasure can create a lifelong habit.
Maths Passports
We are asking parents to support children's development of mental maths strategies through the Maths Passports. Your child will have been given a maths sheet with ideas of activities you can do at home. They will be assessed every few weeks to monitor their progress and learn new tasks.
Spellings and Phonics
All Swale children receive a Spelling Practice Book to bring home each half term. We support them to investigate the spellings in school, alongside the practice they complete at home. Spelling tests are on a Monday morning. Year 2 children will also bring home additional phonics practice sheets. These are to practice at home to support them to continue to use phonics in their reading.
We have been learning all about explorers in our history lessons. We started off inquiring into what the word 'significant' meant and explored who was significant to us personally. This lead well into what makes people stand out and who we should remember in history. We then learnt about; Ibn Battuta, Matthew Henson, Felicity Aston and Neil Armstrong as our explorers.
In RE, we have been learning all about celebrations. We have looked at celebrations in the Christian faith (mainly Harvest), then Sukkot in the Jewish faith and we will look at Ramadan next week. Again, the children wrote acrostic poems for Harvest in their literacy lessons to link this in with topic.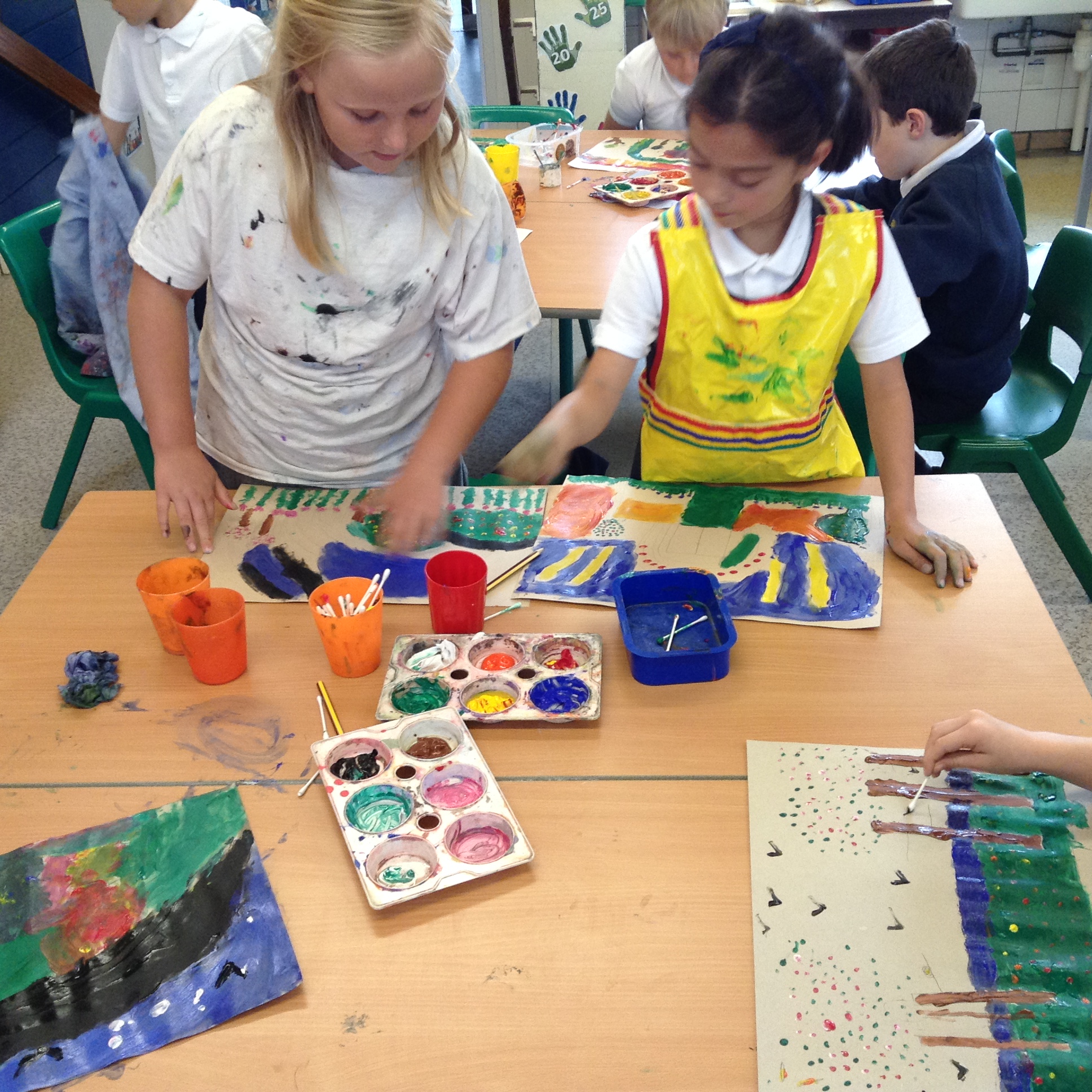 In Science, we are learning about Animals including humans. We will look at animal classification, life cycles, needs of an animal to survive and link this to our needs as humans.
In art, we explored landscapes and cityscapes. We used different mediums to create our artistic pieces; acrylic paints, pastels and colouring pencils. We looked at the works of Monet, Van Gogh and Metzinger before then creating our own inspired artworks in those artists styles.