Wharfe Class is home to our Year 4,5 and 6 children taught by Mr Howarth.
Maths
In Wharfe Class, we have been working on our knowledge of number and place value. We have been learning about different representations for numbers, including Roman numerals! We have had fun learning about negative numbers and we even completed a scavenger hunt using our knowledge to help us find the clues. Our next Maths topics will be addition and subtraction, so we will be thinking about problem solving!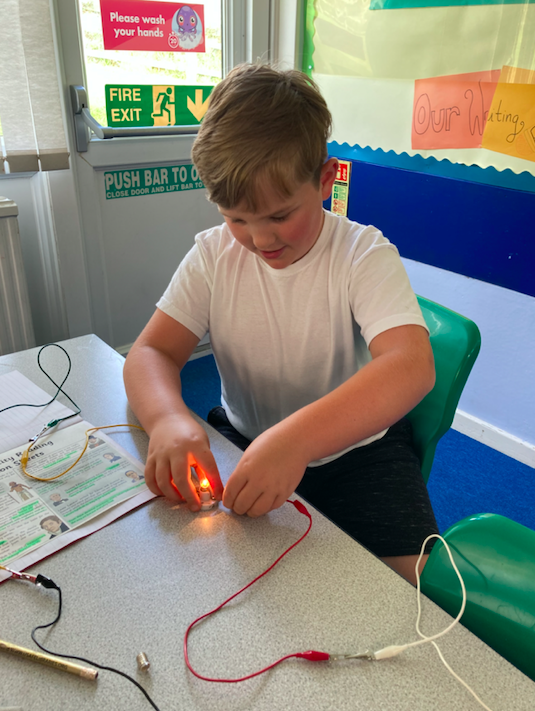 Literacy
As our current topic is Ancient Egypt, we have been finding out more about the amazing discovery of Tutankhamun and all of the treasures and knowledge that was found inside his tomb. We have really enjoyed learning about the mummification process (we have been making our own Canopic Jars in Art and DT lessons) and reading more about the great architect Howard Carter. We have been writing a fact file all about 'The Boy King' to share with our parents. We have worked hard to extend our sentences using lots of fun new 'branches' from our sentence tree!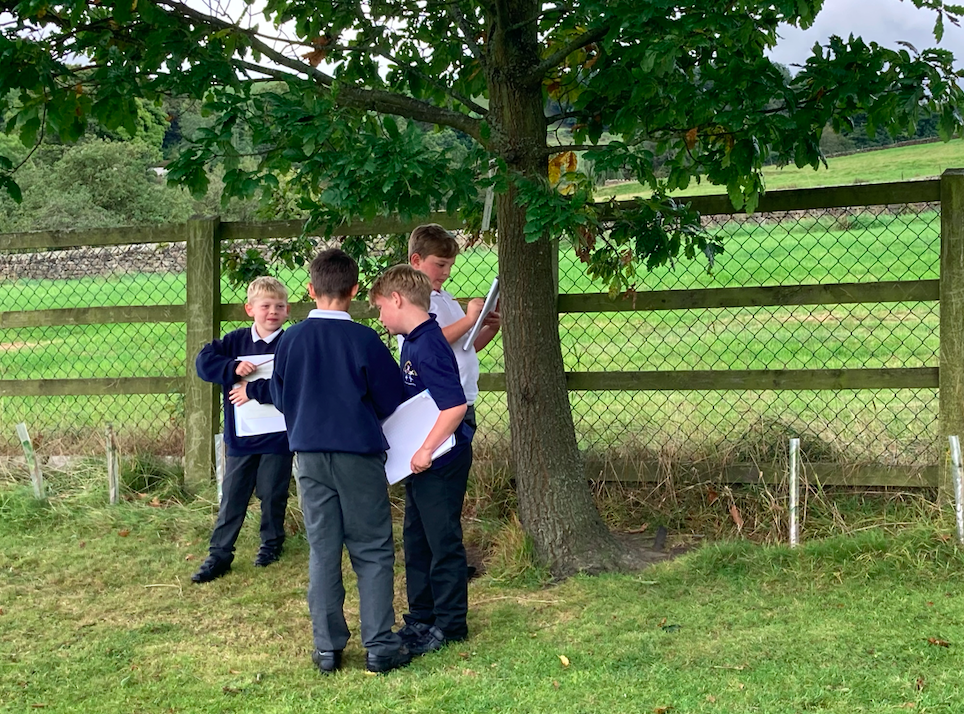 Science
In Science we have been learning about electricity and have learnt about people who have become famous through their work with electricity.  We have also created simple circuits and have made torches using what we have learnt.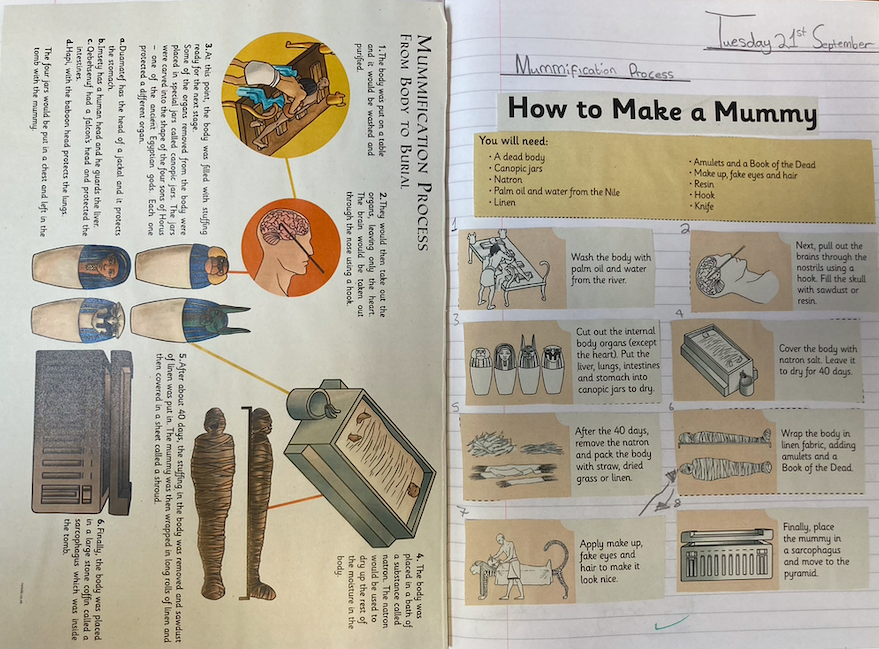 For more information about our curriculum and the learning opporunities that are available to our Year 4,5 and 6 children visit the curriculum page on this site.
Reading
Please read with your child as often as possible – every night would be preferable. Even if your child enjoys reading independently, it is important to hear them read at least once per week to ensure that they are engaging with the text. Each child has a reading record, which should be filled in weekly. I have asked the children to write a short comment about their current book. However, if you child finds this hard, they can tell you what is happening and you could scribe it for them. I will collect the reading records on a Wednesday and make a short comment. 
The children also have access to the Reading Plus program. While we do use this in school, they can also login at home to help improve their reading further. Each child has their own login and password. Please let me know if you require a password reminder.
Homework
Homework is an essential aspect of school life. It is designed to enhance the children's learning that takes place during the day and helps consolidate and secure understanding.  Please help your child as much as you can and if you get stuck please contact Mr Howarth and he will help you help your child.
Spellings
Children will be given a spelling booklet with their weekly spellings. This year we have obtained new spelling books, designed to support and engage spelling practice at home. Spelling tests will be on Wednesday mornings. 
Just a note for new parents – the spellings may seem hard at first, but we will be looking at them together in class and once broken down into sections they do become easier. My recommendation is that I would aim to be practicing spellings for about 10 minutes per evening, five days a week. Learning two new spellings each day and recap the previous days words. Please come and see me or Miss Morgan if you need any advice on different ways to learn spellings.  
Times Tables
As a federation, we have created a new method of ensuring children learn their times table facts, with a focus on instant recall. From next year (2020) children in year 4 will need to take a statutory times table test, answering questions up to 12 x 12. 
Please see your child's maths passport targets for their current times table and other related facts targets.
SumDog
This Sumdog Challenge will now last for the whole year. I have matched your child's current maths passport targets to their SumDog questions. 
I will also send one piece of maths homework per week, which will support their learning in class. 
PE
Sessions take place on Friday afternoons, so please make sure you have your kit in school. PE kit must be clean and consist of a white t-shirt, black shorts and school pumps/trainers. As P.E will take place outside most of the time, please make sure that you have suitable clothing for colder weather. 
Other Online Maths Games
SumDog – This is a great online maths game that all of the pupils have their own login for. It not only encourages them to become better and mental maths, but also I can track their progress. It will only work on Google Chrome, however there are two apps available on I-Pads and Android. 
This is an interactive game we use in class to support the children's learning of times tables, but it also has games centered around doubles, halves and number bonds! It is compatible with the I-pads too! just click the link – Hit The Button 
Here is another great website, just click on your year group and the current maths topic of number and place value to see all of your targets and some great interactive games. I've shown the children this so they should know what they are looking for. – Snappy Maths
Optional Homework Tasks
Our New topic for this term will be Our Changing Earth. Here we will be writing about how mountains are formed, famous mountain ranges. Additionally, we will be looking at weathering and erosion in out Geography lessons. 
Below are some optional homework tasks that you might like to do. These are optional, but I know that some children like to do extra homework tasks to support their learning at school.